KEES offers breathtaking Salvo, NC vacation homes for rent in the Outer Banks, all boasting pools, private decks, modern kitchens and welcoming sleeping quarters. Our Salvo rentals are perfect for family gatherings or a company retreat; ideal for those looking to get away from the hustle and bustle of city life.
Book Your Salvo Vacation
Located just south of Rodanthe, Salvo features beautiful oceanfront access, local shopping, restaurants and more! Whether you're looking for a quiet day reading on the beach or a more adventurous day of water sports, Salvo is the destination for your Outer Banks getaway!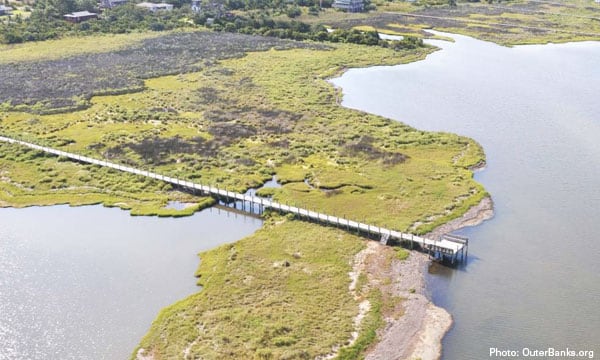 Plan Your Salvo OBX Vacation
Originally called Clarks or Clarksville, the village of Salvo received its name in the most fascinating way. Local legends state that during the Civil War a sailor aboard a Union ship passing off the coast of Hatteras Island spied the town of Clarks, but could not locate a name the map. The sailor informed his captain, who famously said, "Give it a salvo anyway." The sailor then wrote "Salvo" on the map to mark the North Carolina town. Salvo officially received its name in 1901 when the town built its first post office.
Visitors to Salvo will find fisherman hard at work just as they were generations ago, along with stacked crab pots and fish boxes. The pace of life is slower, with visitors finding the perfect mix of relaxation and excitement, as there are still many Outer Banks activities to explore. Salvo visitors enjoy white sandy beaches, blue waters and sand hills. Ideal activities include: fishing, wind surfing, kite boarding, canoeing and exploring the sound. Read our Salvo, NC activity guide for more.

What are you waiting for?
Book your Salvo Outer Banks beach vacation today!