Book Your Kitty Hawk Outer Banks Vacation
Located between Southern Shores and Kill Devil Hills in the Outer Banks, Kitty Hawk is a small central town welcomes visitors with a beautiful oceanfront, numerous attractions and recreation - there's something for everyone in Kitty Hawk.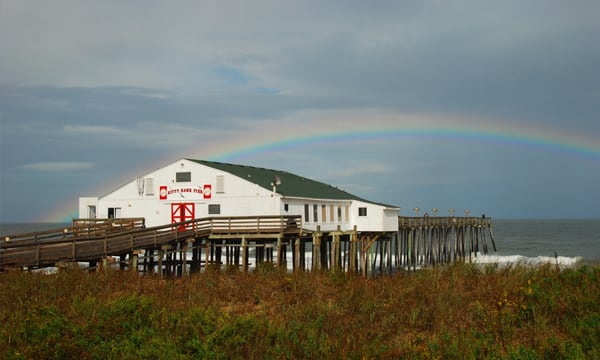 Plan Your Kitty Hawk OBX Vacation
While the origin of the town's name is debated and mysterious to this day, there's no arguing Kitty Hawk's status as one of the best destinations for vacationing along the Outer Banks. Kitty Hawk is a classic Outer Banks beach town with great shopping, dining and more. Additionally, Kitty Hawk is known for its natural experiences and beauty. Ample public OBX beach access allows for an easy day of soaking in the sun on the Atlantic coast. Across the way on the Kitty Hawk Bay is the town's coastal preserve, offering a serene walk through the woodsy side of the island.

Paired with its own unique vacation experiences, sightseeing options and close proximity to other Outer Banks attractions, Kitty Hawk visitors have unparalleled access to many OBX activities. The best part of staying in Kitty Hawk is you are near everything the Outer Banks has to offer!

What are you waiting for?
Book your Kitty Hawk Outer Banks vacation today!