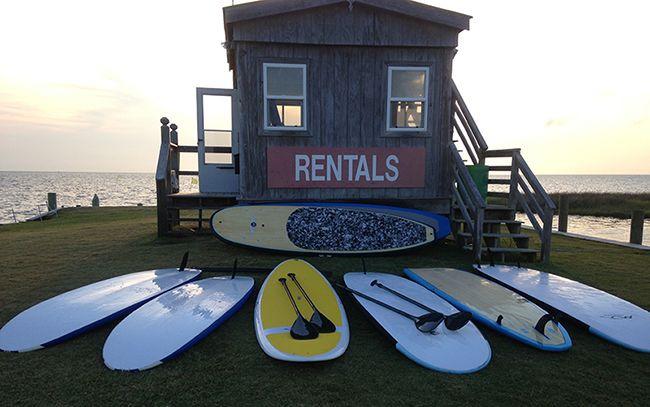 Page Photo Credits: Hatteras Watersports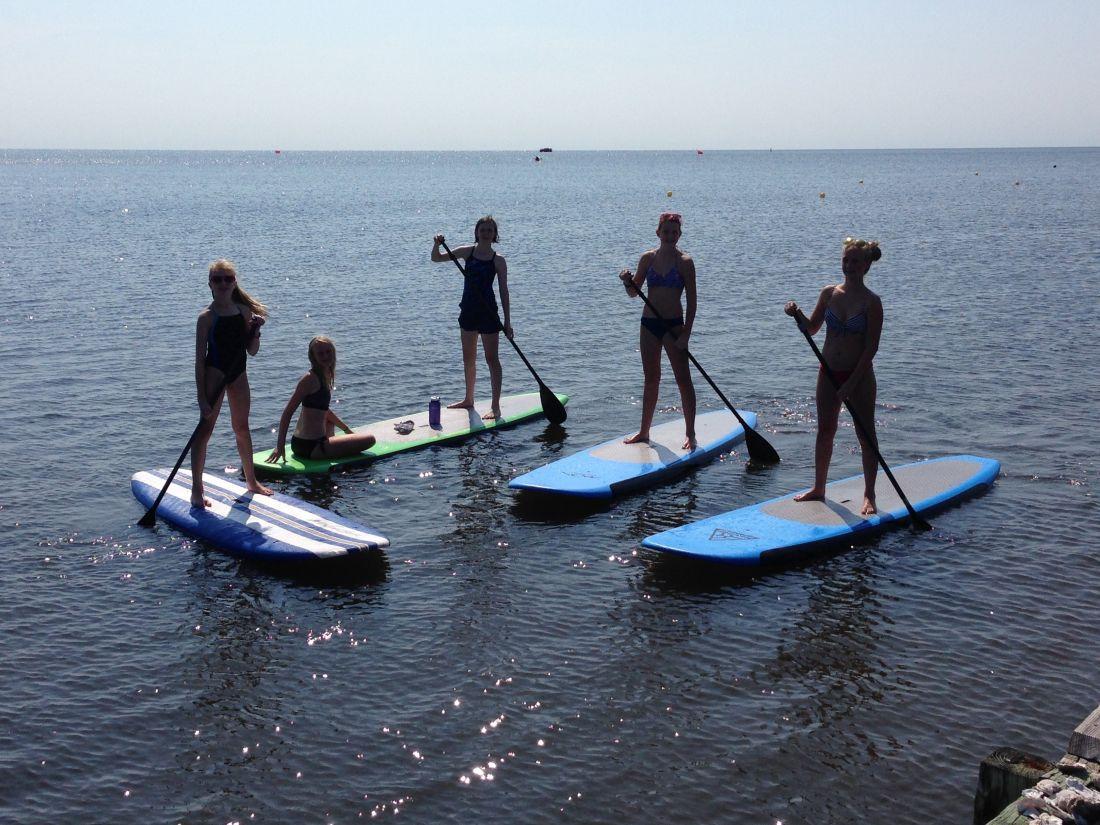 Reason #1:
Free Equipment Instructions
Along with their welcoming and relaxing environment, they offer a variety of equipment. It doesn't matter if you're looking to try something new and need free lessons. Or if you're an experienced watersport enthusiast eager to get on the water. You're bound to find a piece of equipment that will suit your style. Slow down and enjoy the marine environments on a Kayak. Or, speed through the water on one of their Yamaha Waverunner jet skis. Have you always wanted to try a Standup Paddle Board (SUP)? The sound is perfect for learning. With shallows waters, it is easy to pull yourself back up on the board if you fall. Free beginner lessons are available for all of their equipment, except their Hobie Cat sailboats.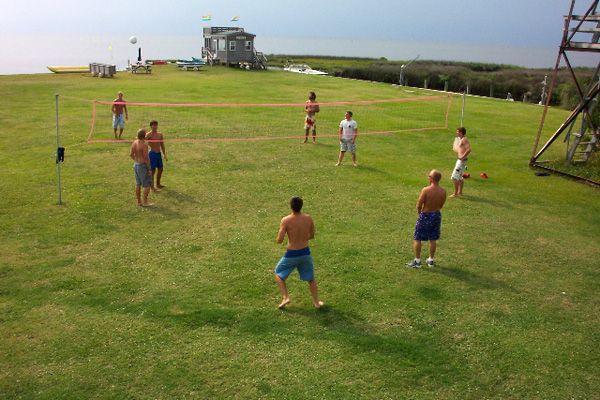 Reason #2:
Large Lawn & Amenities
Hatteras Watersports has something for everyone to enjoy, whether you love being on the water or prefer to relax and enjoy the view. Thirsty for something to drink? Head over to their drink machine and grab something refreshing. Hungry but don't want to leave? Pack a lunch and find the perfect picnic spot to enjoy lunch with a view. Grab a mate and play some cornhole while you wait, or get the entire family involved in a game of volleyball. Throw a blanket out on the lawn. Relax after a long day on the water, and enjoy sunset views. Restrooms are available for use on the premises, and coming soon, hot showers!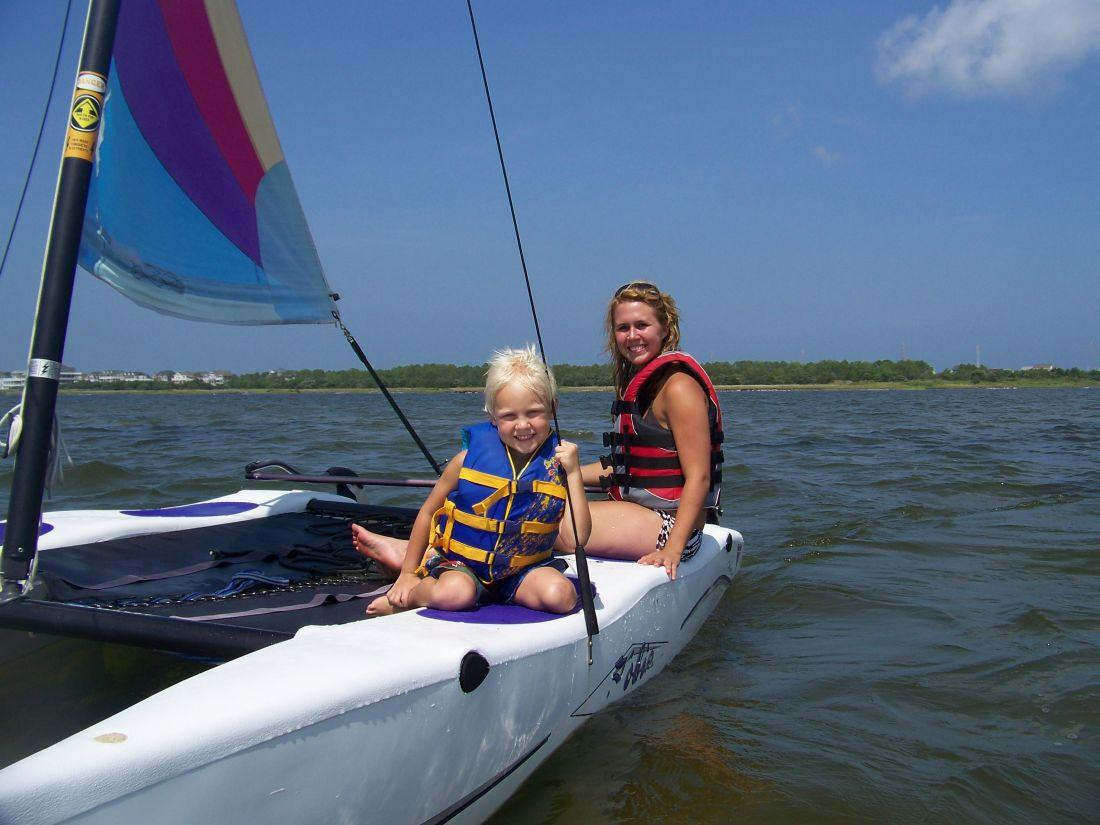 Reason #3:
Family-Friendly Atmosphere
Hatteras Watersports is a family-owned and operated business. They are well known and established, serving the community for over 30 years. Their family-friendly atmosphere makes for an enjoyable time on and off the water. Before your day comes to an end, read to the kids about the history of the building. Hatteras Watersports operates out of the historical Pea Island United States Life-Saving Station #17. Make your OBX vacation a memorable one and visit Hatteras Watersports.